News
LOHP wins national award for the restoration work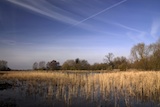 LOHP has won a national award for the restoration work at Parkers Piece and Bleyswycks Banks. Selected from nearly 90 applicants, we were named winner of the 'Restoring Biodiversity' category of the prestigious Biffa Award prize scheme at an award ceremony in Covent Garden on 3rd November. Biffa Award is a multi-million pound fund which use landfill tax credits donated by Biffa Waste Services to award grants to community and environmental projects across the UK. A £45,000 grant funded major elements of the work to restore fen habitats and create public access on Parkers Piece and Bleyswycks Bank between 2008 and 2010.
Release date:
Tuesday, November 15, 2011
Orchids and Water Voles return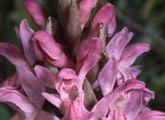 Orchids and Water Voles return on the LOHP's newest sites. On both Broomscot Common and Webbs's Fen, Marsh Orchids have appeared on newly managed areas giving hope of a good display in years to come.  Following the discovery of water voles ate the eastern end of the project area in 2009, Penny Hemphill, from the Suffolk Wildlife Trust, has now found evidence of a healthy population throughout the Little Ouse headwaters, including on our most westerly site, Scarfe Meadows in Garboldisham. This marks the end of a long absence resulting from predation by mink.
Release date:
Tuesday, July 5, 2011
News from the Ouse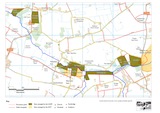 'News from the Ouse' the LOHP's new-look newsletter will be hitting door mats in all households in the LOHP villages in during the next fortnight. We will be producing three issues every year over the next three years, bringing news about the LOHP and the opportunities offered by our new Heritage Lottery Fund project, Conservation and Learning in the Little Ouse Valley. Included in the first issue is a map of the project area, including footpaths and all of the LOHP sites, for you to pull out and keep. There is also a questionnaire so that residents can tell us about what they know and think about the valley and its wildlife sites. If you live in the area, please do fill it in - it will help us to plan future activities. You can return the paper copy or complete it on-line by following this link: LOHP Residents' Questionnaire
Release date:
Wednesday, March 23, 2011
The LOHP's biggest workparty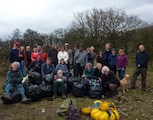 The LOHP's biggest workparty in our 9-year history got our new Heritage Lottery Fund project off to a fantastic start at Broomscot Common in Garboldisham. 30 volunteers helped with the decidedly prickly task of coppicing gorse scrub to encourage new dense, growth favoured by nesting birds such as linnets. Under the gorse they recovered an impressive hoard of cans which filled 30 sacks and weighed in at 54kg! As well as helping to restore the landscape and wildlife value of our sites, volunteer contributions to our work parties count as match funding for our grant. If you've never been to a workparty, do come and join us. Click here to find out more.
Release date:
Tuesday, March 22, 2011
Pages