News
New land, new HLF grant!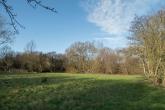 We're delighted to announce the purchase of 2 hectares of land in Thelnetham with the help of a Heritage Lottery Fund Our Heritage grant. The purchase completes the jigsaw of fragments of the former Thelnetham valley fen which is internationally important for its wildlife; much of the area is designated as an SSSI and is part of the Waveney and Little Ouse Valley Fens SAC. Since 2008, the LOHP's acquisition of Parkers Piece, Bleyswycks Bank, Webbs Fen, New Fen, and now the new site, has provided huge potential for restoring the former fen's habitats while helping to protect the two richest remaining remaining fragments - Suffolk Wildlife Trust's Thelnetham Middle Fen and Thelnetham Old Fen nature reserves - and enhancing public access and enjoyment of the area. The Heritage Lottery Fund grant is the LOHP's fourth, and we are immensely grateful for their support.
Release date:
Thursday, January 21, 2016
We've bought a new meadow!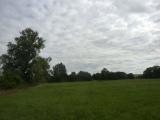 We're delighted to annouce the addition of 4.5 acres of wet meadow to the 166 acres land we already manage in the Little Ouse Headwaters. The meadow, in Hinderclay, is a stone's throw south of Hinderclay Fen. We're looking forward to monitoring the wildlife in its old hedges and to increasing the richness of its wildlflowers. Access arrangements will be announced once new fences are in place to allow grazing.
Release date:
Thursday, November 26, 2015
Batty Bonanza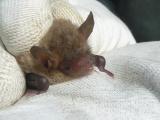 On 9th September, 30 Natterers Bats were discovered in a bat box on Hinderclay Fen. The bat boxes were put in place in 2007 throughout the LOHP area and up until now we have only found small numbers of Pipistrelle bats using them as mating roosts in the autumn. Hopefully, the Natterers will breed in the boxes as they do on nearby Redgrave & Lopham Fen National Nature Reserve. Our new bat detector is showing that Hinderclay is a very rich site for bats - visit
our archive
for reports 
Release date:
Thursday, October 8, 2015
Delighting in the fens

Our final Walk and Talk of the summer was summed up for Becky Whatley in the 'delight that walk leader Mike Harding expressed when he stood, near the end of the walk, in the wonders of Thelnetham Fen, quite late evening, after a wonderful veg curry.  He said in all the years he had been associated with the Fens in the area he had never seen the marsh helleborines looking so good. He squatted down to show us this rare plant, only to realise it was everywhere, he was standing on some, they were both sides of the path, and right up to the path.  The talk had been a brief round up of the topics covered before, for the benefit of those who were new to the talks, and the walk covered areas we had seen earlier in the season, noting changes in vegetation and water levels - Parker's Piece and Bleswycks ponds in particular.  The scrape was drying up and there were little sticklebacks lying dead, with at least one still hanging alive.'
Release date:
Saturday, July 25, 2015
Pages