Wildlife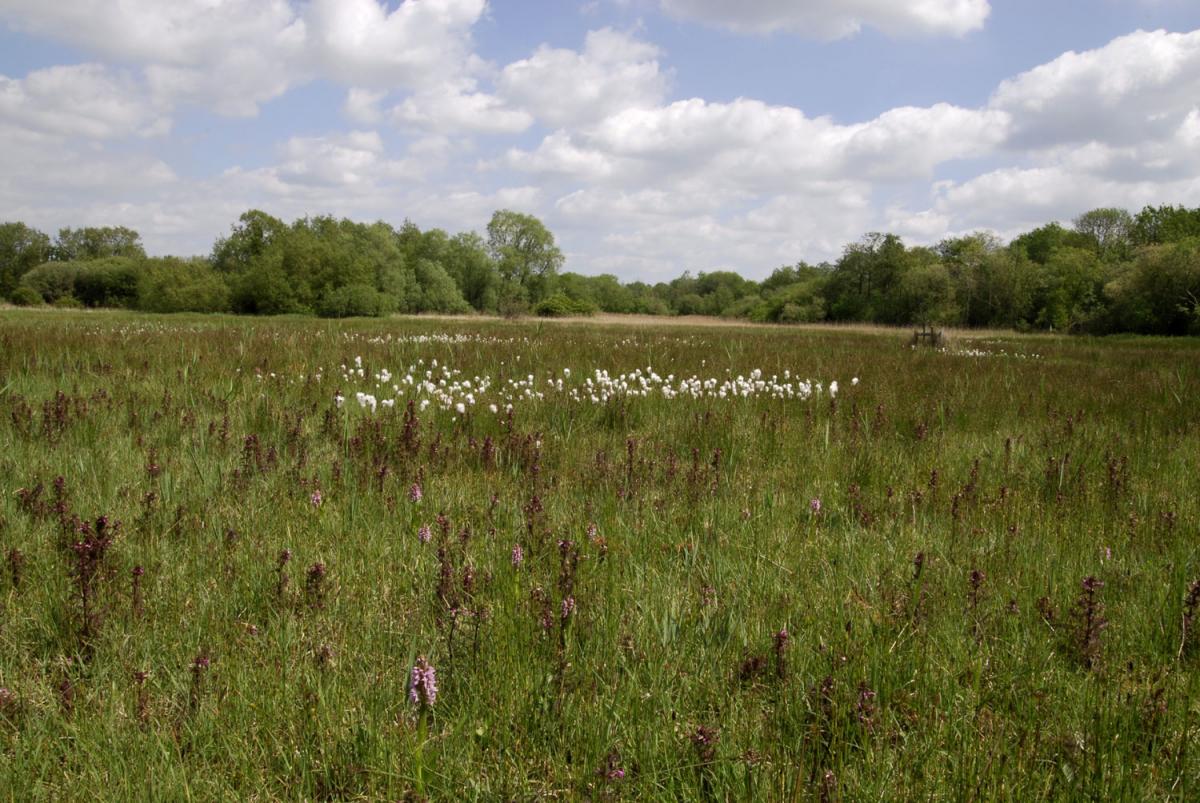 Low-growing sedges and flowers in Thelnetham Middle Fen, one of the best surviving valley fen remnants in the Little Ouse Headwaters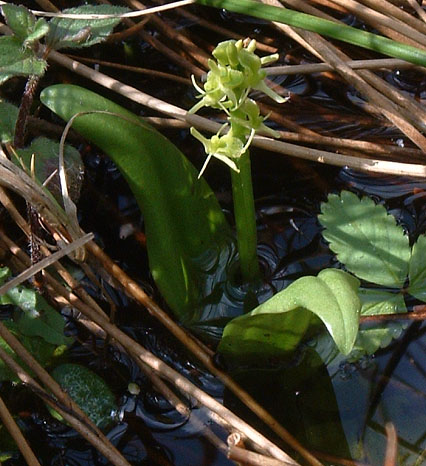 Fen orchids have been lost from the Little Ouse valley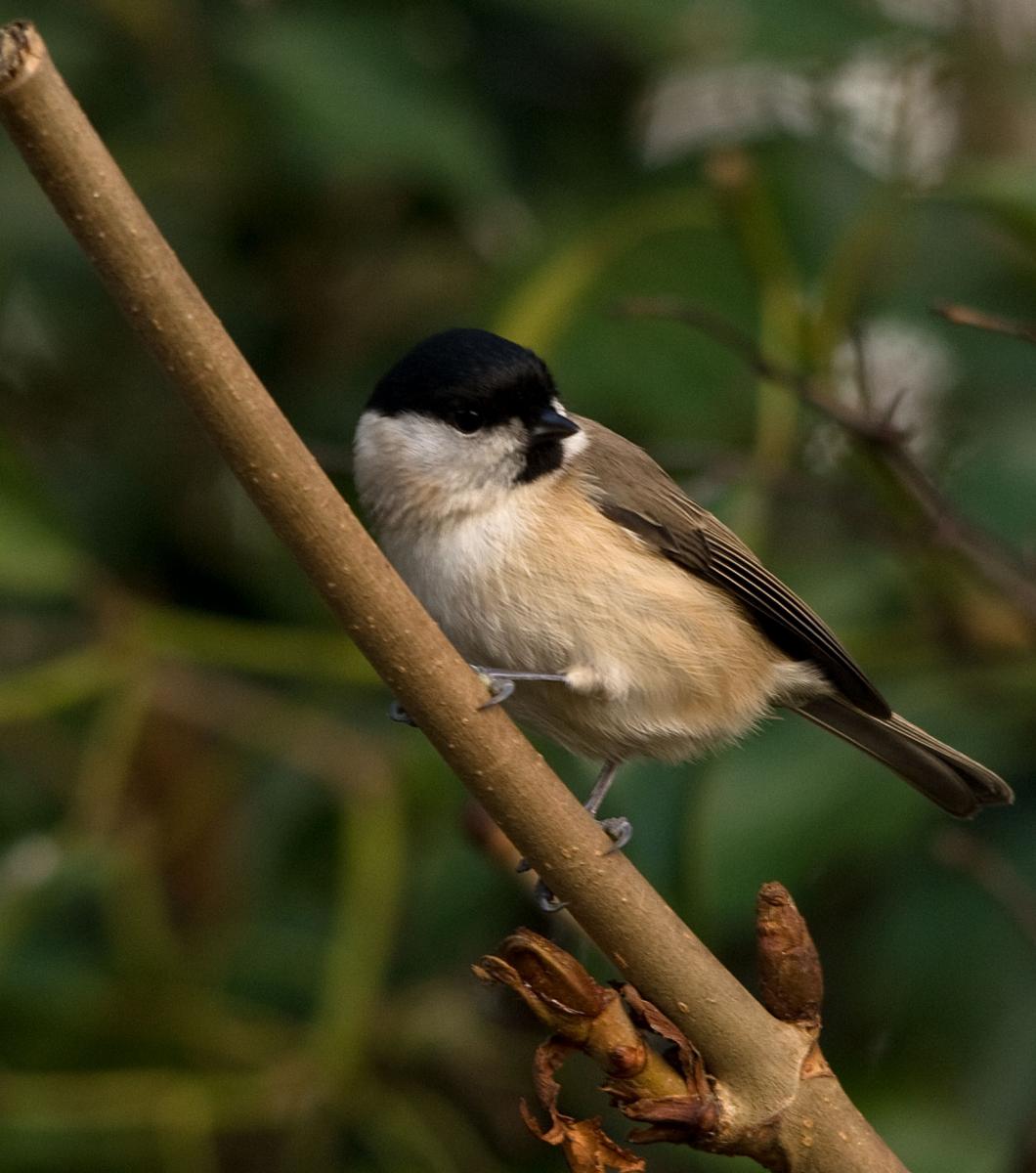 The valley is still a stronghold for Marsh Tits, which have declined by over 50% nationally and are now Red Listed. © A. Rivett
The wildlife of the headwaters of the Little Ouse is very special, not only to those living in the valley, but also in a much wider context. Some of the communities of plants in the valley's fens are important at a European level because they are so uncommon. Many of the habitats in the valley are recognised as priorities for conservation in England and are home to many nationally rare species.
The valley's complex geological history holds the key to its rich andrare wildlife. Chalky ground water flowing through a complex of peat, sand, lake bed and river deposits, results in small-scale patchwork of different communities of plants and animals. These so-called 'valley fen' habitats include two that are particularly specialised; the beds of Great Fen-sedge (Cladium mariscus) that grow on deep peat and the rich communities of low growing sedges and associated species that grow where nutrient-poor, chalky water emerges from seepages and springs around the fen margins. These communities are very rare on a European scale and so the fens of the Little Ouse and neighbouring Waveney valleys are listed as highest priority for conservation under the European Habitats Directive. Blo' Norton Fen, together with Thelnetham and Redgrave & Lopham Fens, is designated as a Special Area of Conservation (SAC) under the Directive.
Special Habitats
In addition to these internationally important habitats, most of the wetland, heathland and old farmland habitats within the LOHP sites are of national importance for wildlife. Habitats found in the valley and listed in the Natural Environment and Rural Communities (NERC) Act 2006 as being of principle importance in England (Section 41) include lowland fen, wet woodland, reedbed, purple moorgrass & rush pasture, river, pond, lowland meadow & floodplain grazing marsh, lowland heathland, lowland dry acid grassland and hedgerows.
Special Species
Special habitats support special species. Most of the valleys' least common species are those associated with the rare valley fen habitats. Accounts by botanists, from the 18th Century onwards show that some of these, such as the tiny fen orchid, were lost from the valley as the fens dried-out during the last half of the 20th Century. Others are now restricted to tiny pockets and remain at risk while their populations are so small. Careful management of their habitats, including the linking back together of the Little Ouse fens, is vital for their survival. Sadly though, for some of our wetland species, such as the tiny lesser spotted woodpecker and marsh tit, major declines result from factors operating much more widely and are much more difficult to reverse. Despite these losses, the Little Ouse Fens remain a very rich and exciting area for wildlife. Check out our site pages for some of the special species you can see there and click here to download lists of the species recorded.